SHSMD Connections 2023 Virtual Conference
SHSMD 2023 Virtual Conference
October 20 | 10:00 AM - 4:45 PM CT
The SHSMD 2023 Virtual Conference delivers 6 new sessions and a member meet-up as well as 50+ session recordings from the in-person event for attendees who couldn't make the trip to Chicago.
Log in from the comfort of your home or office and join other health care strategists creating change with their unique perspectives and collaborative spirits in the face of uncertainty and change.
SHSMD Connections 2023 is your chance to gain insights into the latest trends and strategies impacting your health care organization.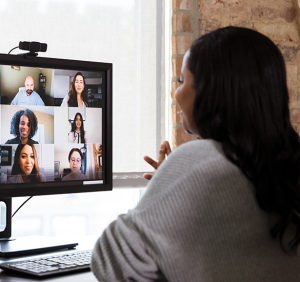 SHSMD 2023 Conference
What to Expect
Learn about new practices, discover solutions to complex challenges, and stay informed about new developments in the health care strategy field. One day of new agenda sessions plus in-person conference session recordings and keynote (accessible for up to 60 days). Workshop recordings are not included.
50+ sessions - live and recorded. Available for up to 60 days.
Timely and innovative insights from leading experts.
Live sessions not available at in-person event.
Earn 6 Continuing education units (CEUs).
Live Virtual Sessions
10:00-10:45 AM CT

Keynote

Join Dr. Paul Keckley, a renowned health care expert, for an insightful exploration of the future of U.S. health care. Dr. Keckley, who played a pivotal role in negotiating the Affordable Care Act, boasts an illustrious career as an executive in various health care organizations, including Deloitte and Vanderbilt. His expertise in health care delivery and financing has made him a sought-after speaker and a contributor to major media outlets such as CNN, the New York Times, and the Wall Street Journal. Don't miss this chance to learn from a distinguished leader in the field.

Speaker:

Speaker: Paul Keckley Ph.D., Managing Editor, The Keckley Report; Managing Partner, The Keckley Group

11:00-11:45 AM CT

Track: Marketing & Digital Engagement

Discover how combining your SEO & SEM strategy can improve your digital presence. Kristin Fletcher, Supervisor of Web Search & Platforms at Ochsner Health, shares their SEO & SEM plan to enhance discoverability.

Speaker:

Kristin Fletcher, Supervisor of Web Search & Platforms, Ochsner Health

12:00 PM-12:45 PM CT

Track: Strategic Planning and Business Development

Learn how to strategically prioritize practices, providers, and service lines for growth using claims-based and internal data analysis. Engage with industry experts for insights on enhancing patient "keepage" and optimizing your network.

Speakers:

DJ Sullivan, Managing Director, HSG
Thomas Tiller II, Chief Operations Officer, Tiller-Hewitt HealthCare Strategies
Brock Dockery, MBA, Assistant Vice President, Archbold Medical Group
Catherine Hurst, MSN/MBA, RN, Assistant Vice President Clinical Services, Archbold Memorial Hospital

1:00 PM-2:00 PM CT

Networking

Engage with SHSMD members in a discussion about the future of work in health care. Explore how technology, hybrid models, and talent development are shaping the industry. Connect with peers and share your insights in breakout discussions.

2:00 PM-2:45 PM CT

Track: Strategic Planning & Business Development

Rethink your physician strategies to navigate the evolving referral landscape. Discover how data-driven planning and talent engagement can lead to meaningful growth. CommonSpirit Health shares its successful approach to achieving growth goals.

Speakers:

Susan Boydell, Partner, Barlow McCarthy Hospital-Physician Solutions
Lino Cortina, System Sales Director, CommonSpirit

3:00 PM-3:45 PM CT

Track: Communications and Public Relations

Explore strategies for addressing health equity through marketing and PR. Lindsay Cosimano, Senior Director of Marketing and Communications at Nebraska Health Network, discusses how to empower providers, engage community partners, and break down barriers to care.

Speaker:

Lindsay Cosimano, Senior Director of Marketing and Communications, Nebraska Health Network

4:00 PM-4:45 PM CT

Track: Innovation and Cross-Disciplinary Solutions

Eric Jordahl, Managing Director at Kaufman, Hall & Associates, LLC, provides insights into the economic future of health care. Explore macroeconomic and industry-specific trends that will impact health care organizations in the years ahead.

Speakers:


Eric Jordahl, Managing Director, Kaufman, Hall & Associates, LLC
PLUS! Access to 50+ Sessions Recorded from the September In-Person Conference
Sessions available after the in-person conference (Sept. 10-12)